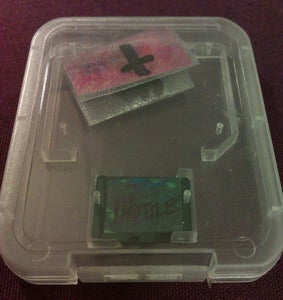 £

4.00
Micro SD card release.
This is compiled the entire first four months worth of Inutile tracks.
All albums:
- Andrea Dworkin.
- L'Étranger.
- lowercase Session #1.
- Bleak (so far unfinished).
- lowercase Session #2.
Hand decorated cards and cases.
I wanted to put an adapter in but I'd have to put the price up, you can get them for pretty cheap on ebay though, or put it in your phone and bluetooth it across to your laptop.
If not I'll email you a link to all the files.
Limited run of 7.